About Us...
Stranded by the Sea is a Local Yarn Store located in the Edmonds Waterfront district offering natural yarn and supplies for knitting, crochet, spinning, felting, and other fiber arts, emphasizing sustainable and artisan quality materials.
We work to source our products from local makers and artists, small-indie crafters, and companies that create fine quality products from natural materials.
We believe in promoting natural fibers and wool, and avoiding synthetic, acrylic, and chemically-treated fibers, both for ecological and artisan purposes. We strive to educate consumers about preserving and protecting the waterways and marine life from synthetic fibers and their manufacture, both globally and here in the Puget Sound and Salish Sea, and about the many benefits of natural wool - doing our part to preserve the oceans.
Our classes, workshops, and social activities include knitting, crochet, spinning, and felting from beginner to more advanced skills, from kids to adults. We just launched a Patreon.com subscriber channel that will feature video tutorials and educational courses on fiber arts. We have weekly fiber social groups, group classes, knit-along projects, and special skills classes, including fair isle techniques, double knitting, lace work, socks, and more.
We have our own line of custom made stitch markers, sock blockers, and mitten blockers.
In the near future, we will add our own line of hand-dyed yarns and spinning fibers, including Angora fiber from our own "fluffle" of English Angora rabbits. We usually have at least one of our bunny mascots visiting in the shop – Feel free to stop by for a snuggle!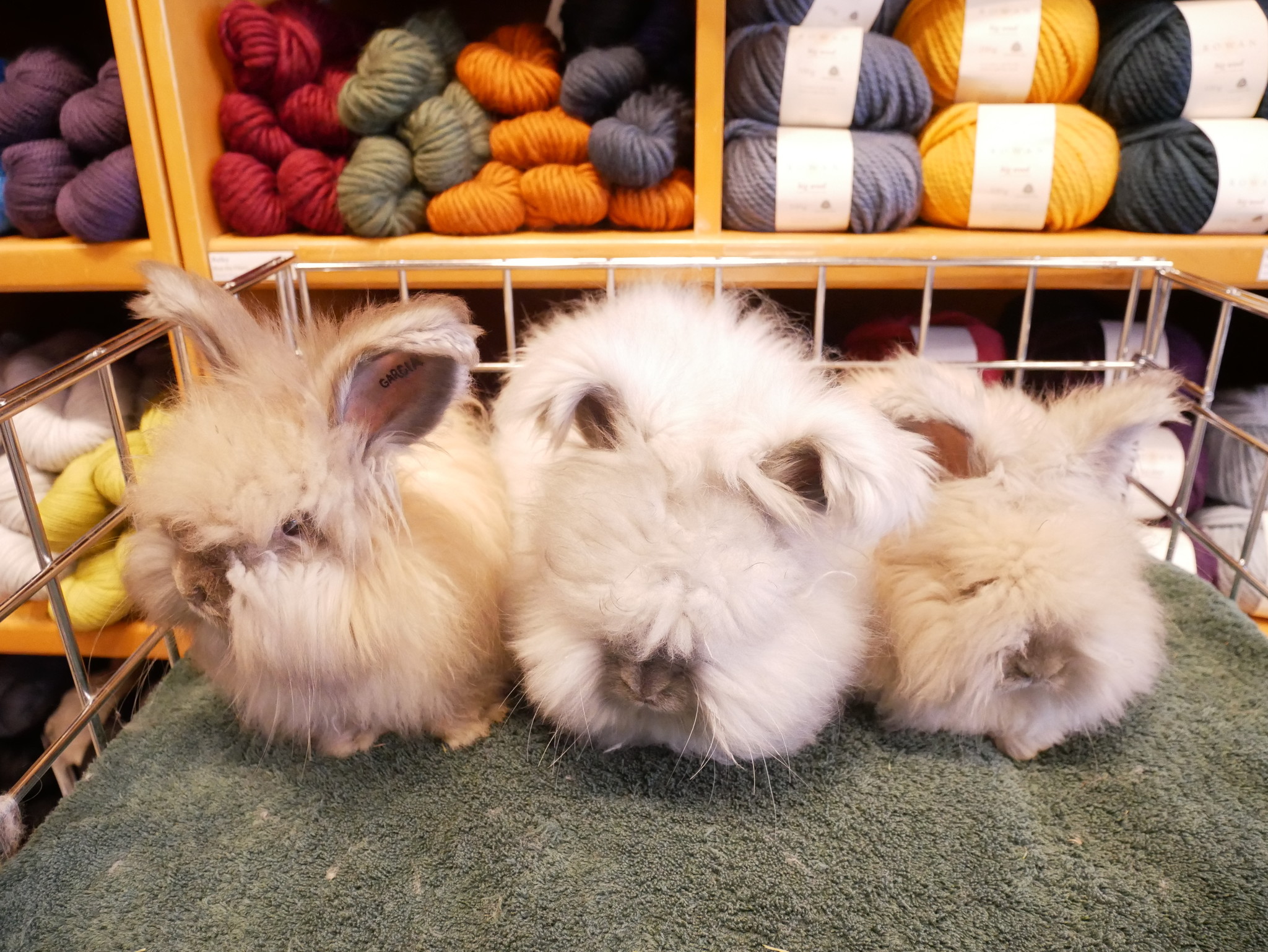 Our brands include….
Yarns
Blue Sky Fibers
Cascade Yarns
Cowichan Yarn from First Nations Tribes
Hikoo
Jamieson's of Shetland
Noro
Rowan
Schoppel-Wolle
Smoosh Super Jumbo
SweetGeorgia
Three Irish Girls
Zitron
We have the largest selection of Jamieson's of Shetland Spindrift in the region
with over 110 colors arranged by code to easily find Fair Isle pattern colors!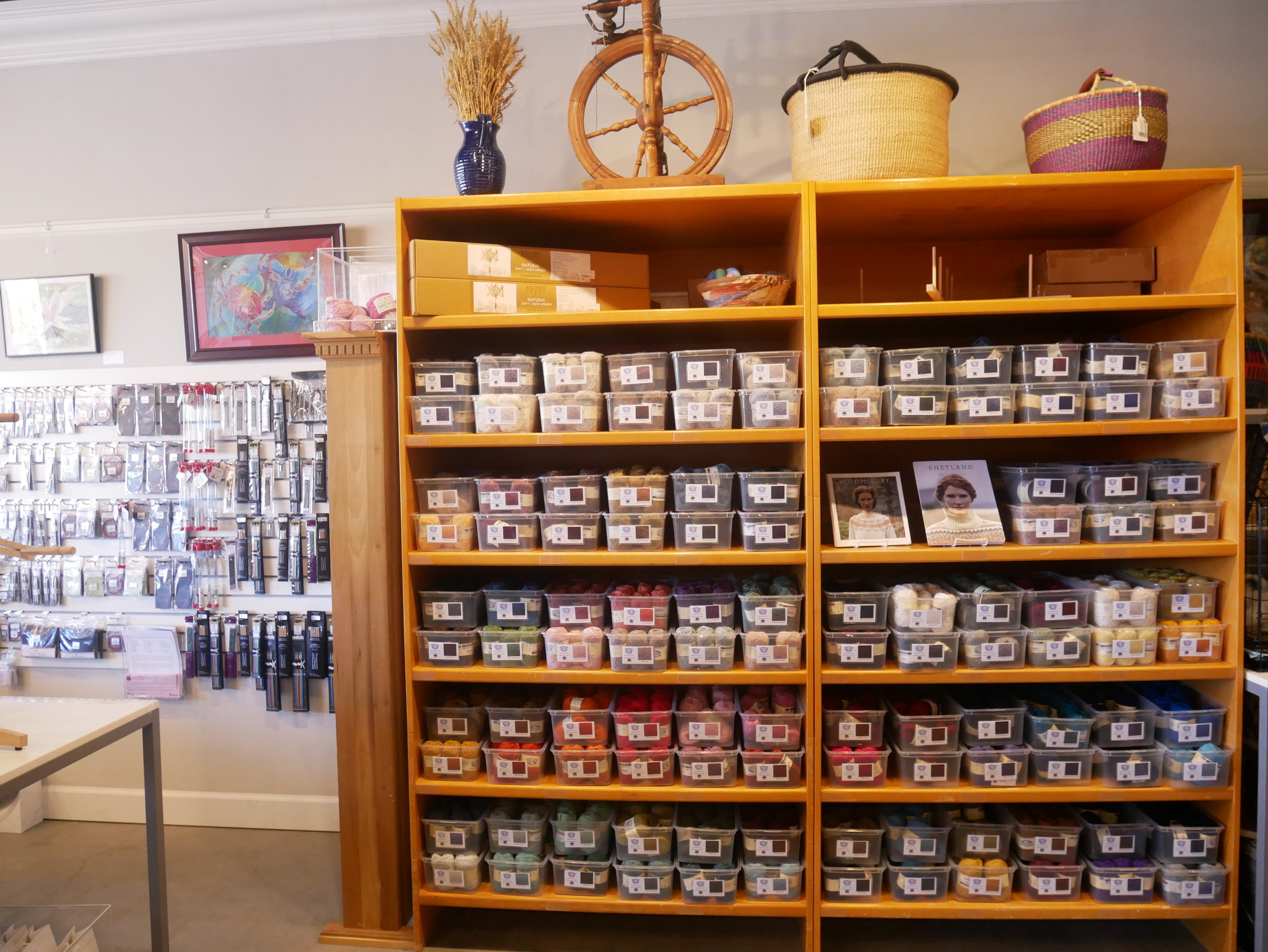 Digital In-Store Pattern Sales
directly linked to your Ravelry Library


Needles
addi
Brittany
ChiaoGoo
Crystal Palace
KnitPicks
Knitter's Pride
Eucalan & Unicorn Wash


Spinning
Schacht Spindle Co
Ashford
BJS Fiber Creations
Clemes & Clemes
Dave Yocom Wood Creations
Woolpets Felting
AND MORE…